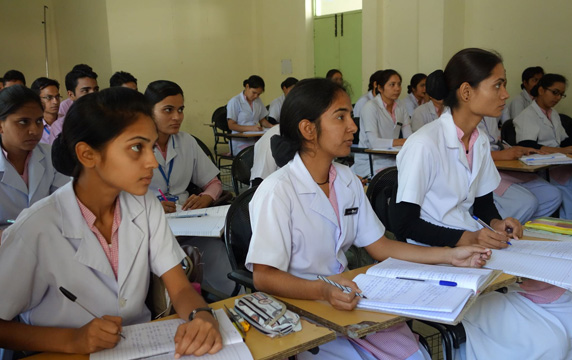 At
St. Mother Teressa School of Nursing
, we provide our students with ample opportunities for their welfare. We are aimed to improve the overall personality of our students and bring out their inner talents. For doing this, we offer different student welfare activities and competitions to boost their confidence and develop self-dependence.
Counseling
We provide counseling and guidance on a regular basis by offering all the helpful resources. We have a qualified team to provide counseling and improve their academic skills.
Parent-Teacher meet
We conduct parent-teacher meetings regularly to discuss different aspects related to the development and discipline of the college. We consult with parents and review their children's academic achievements and problems. On admission and on a routine basis, we conduct medical checkups and mentorship.
Anti-ragging policies
The Supreme Court of India has already given directions against ragging and ordered various authorities to strictly prohibit any kind of raging inside and outside the campus. Hence, there is zero-tolerance against ragging in our institute. In this matter, we will deal with all issues with proper urgency and we will take strict action if anyone is involved in such incidents.
Co-Curricular Activities
To foster the inner talent of students, we conduct different co-curricular activities. Our activities cover all the areas for overall personality development in a holistic way. Some of the activities are inter-college sports and art competitions, the celebration of major events, etc.
We conduct a wide range of social, professional, recreational and cultural activities to improve the co-curricular and extra-curricular activities.
Yoga
We encourage the spiritual, mental and physical discipline or practice by conducting yoga sessions.
Training and Workshops
Workshops are helpful to improve the overall creativity of faculty members and students and help them to explore new ways of R&D in new technology. We conduct several training programs and workshops to upgrade students' knowledge.