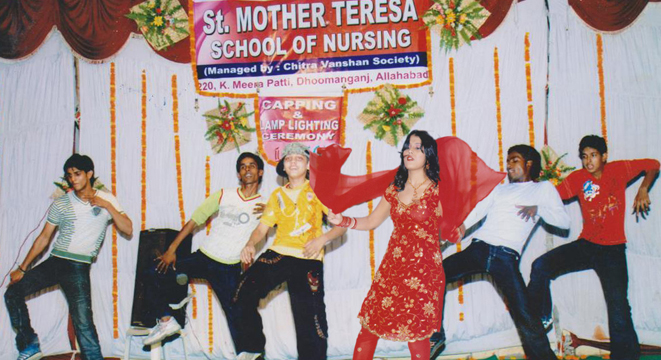 We conduct extracurricular activities throughout the year for our students. Our Programme Co-ordinates and staff regulate competitions, cultural activities, sports, and games. Our students participate in different events held by SMT School of Nursing.
Cultural Activities
Along with academic studies, St. Mother Teressa School of Nursing organizes a lot of cultural events for our students. We organize lectures, seminars, and debates in our auditorium. Our auditorium is well equipped with audio-visual devices like music and sound systems, LCD projectors, etc. and is fully acoustic.
Competitions
From various courses, a lot of scholarships will have different criteria for students including specific topics, a specific subject matter, or a specific university. It takes some flexibility and some savvy research to choose the best topic which suits you.
Sports and Games
Healthy competition, team sports, and skill development programs are some of the vital aspects for the overall growth of students. These programs develop a strong feeling of sportsmanship developed among the whole community. The college offers recreation and sports facilities for students through the education department.